Ringo Alarm
Ringo Alarm leads you a more comfortable life.
End of Life
Alarm application designed for iPhone and iPad.
Ringo Alarm offers you a number of simple and useful alarm features such as the alarm creating, alarm copy, alarm snooze, alarm management (on, off, pause and remove) and built-in calendar. Ringo Alarm is capable of handling up to 100 alarms. Ringo Alarm is a suitable application for iPhone users who want to use alarm with a calendar and iPad users who want to change iPad into an alarm device.
Features
Alarm creation with a target date.
Alarm creation with days of the week.
Copy an alarm on the list.
Alarms ON/OFF switch feature.
Snooze feature.
Resource Limits
Upper limit of alarms is 100.
Screenshot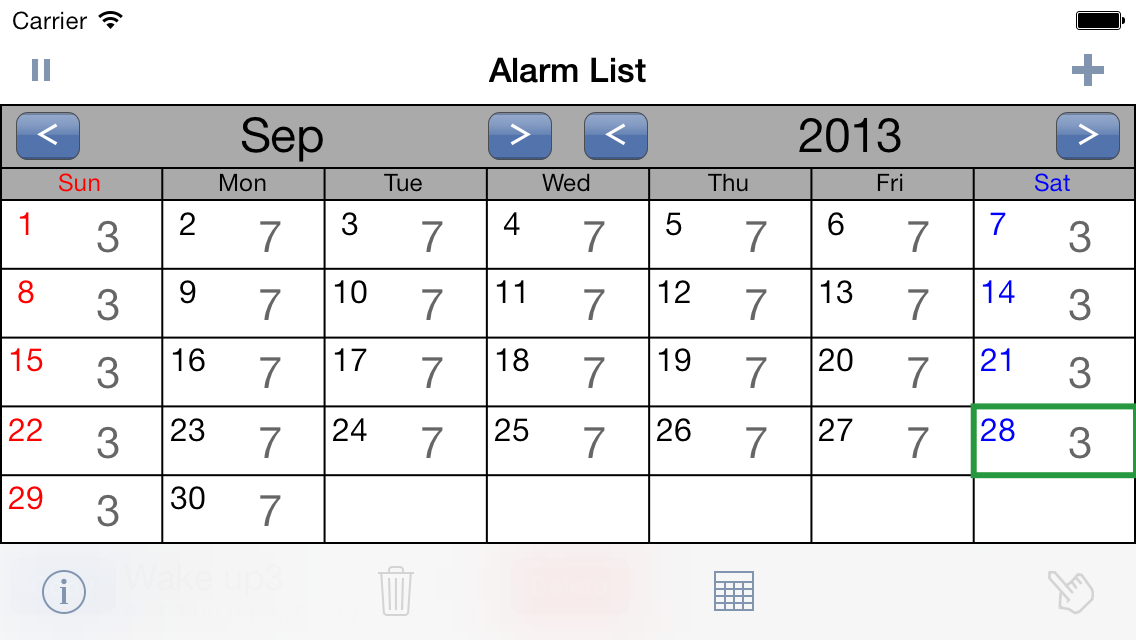 Contact us
info@ongs.co.jp
if you have some questions, requests or something to ask us.